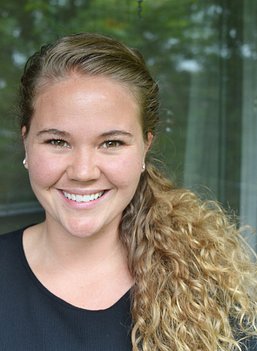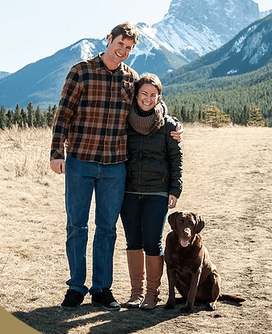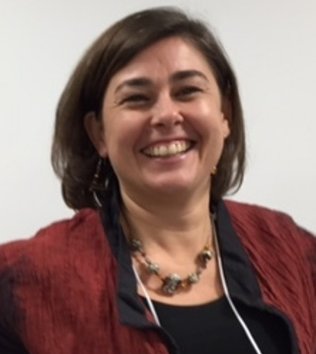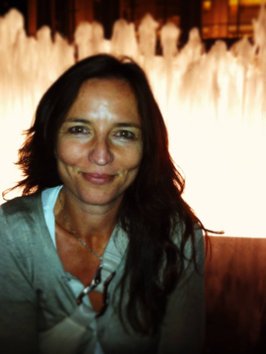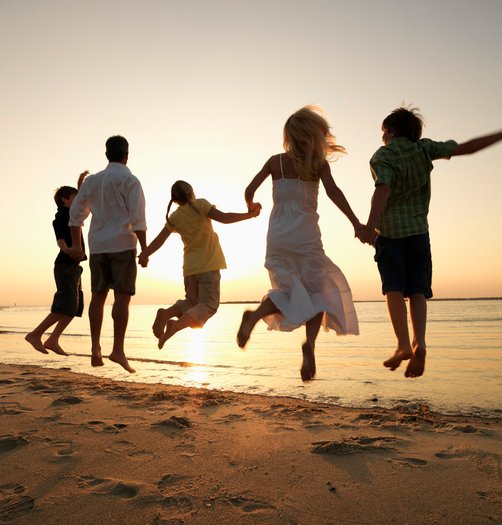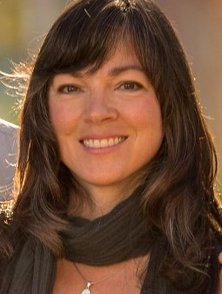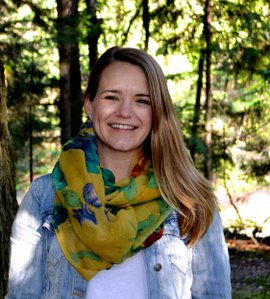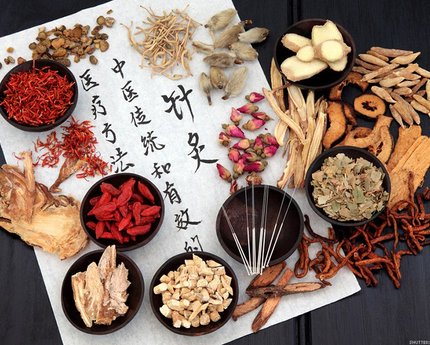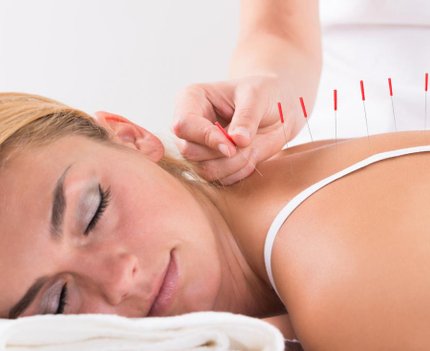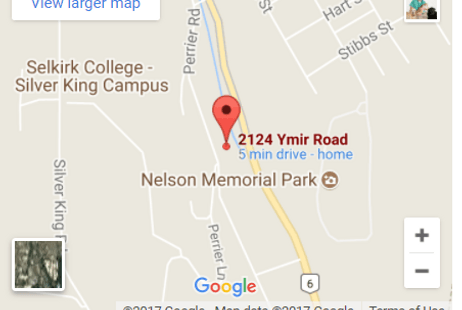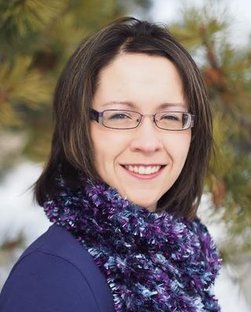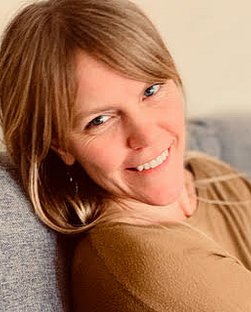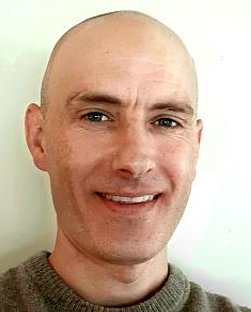 Counselling and Natural Health
Todd Solarik | Registered Clinical Counsellor
Todd has extensive experience supporting adolescents and adults moving through trauma, life transitions, navigating career changes, and developing successful cognitive and practical strategies to overcoming learning disabilities in academic or work settings. He combines his counselling skills with an engaging sense of humour as he challenges and encourages clients moving through grief, depression, anxiety, bipolar and panic disorder. Todd also provides support and direction for parenting, retirement and men's issues. Todd has a Master's degree in Counselling Psychology from the University of Victoria and is a member of the British Columbia Association of Clinical Counsellors.
Todd is currently accepting new clients. New clients can request a brief phone consultation to evaluate whether we would be a good fit working together.
You can contact Todd via phone at 250.505.3205 or email: toddsolarik@gmail.com
Michelle Binnie | Registered Clinical Counsellor
I'm a Registered Clinical Counsellor with the British Columbia Association of Clinical Counsellors (BCACC). Although life can seem busy and chaotic at times, our time together is an opportunity to slow down, become clear and find ways to resolve current concerns or issues from the past that interfere with living fully in the present. Your health, wellness and goals come first.
I work with individuals struggling with a wide range of concerns, such as anxiety, depression, self-esteem, trauma injuries, developmental stages, disordered eating, relationship issues, as well as life transitions and grief.
My approach is client centered and I specialized in Somatic Relational Therapy, Traumatic Incident Stress Reduction (TIR) Cognitive Behaviour Therapy (CBT), Mindfulness, as well as Emotion Focused Family Therapy. I have Occupational Awareness training for First Responders. My background in Child and Youth Mental Health is an asset for working with people of all ages.
I value listening to you and putting your strengths into action. Relational support is the foundation of our work and building on that I'll provide effective strategies for going forward in your life. Feel free to arrange a 20 minute consultation to see if we're a good fit.
You can contact Michelle at Heart Stone Counselling:
Phone: 250.354.3497 email: hello@michellebinnie.com
Michelle's website: http://www.michellebinnie.com
Natalie Fleury | Registered Traditional Chinese Medicine Practicioner, Registered Acupuncturist
Natalie obtained a doctorate in Traditional Chinese Medicine as valedictorian from Kootenay Columbia College of Integrative Health Sciences in Nelson, BC.
My belief in the body's natural ability to heal, and the treatment of physical and mental health together brought me to Nelson, BC. During my schooling, I felt I wanted a deeper understanding of the medicine, and its integration with biomedicine. In the winter of 2017, I travelled to China and completed practicums in Kunming, Yunnan Province and Chengdu, Sichuan Province in hospitals that are fully integrated western medicine and TCM, and gained valuable experience from the vast number of patients we treated. Along with my passion and experience with sport and adventure, I am excited about utilizing my knowledge and skill for the benefit of my patients.
Natalie is available at Cottonwood Creek Wellness Monday to Friday.
You can contact her at 250.354.2761 or email kiyoi.holistic@gmail.com
Natalie's website is at: https://www.kiyoi.co/
Josslyn Gareau | Registered Clinical Counsellor
Josslyn completed her Masters in Counselling Psychology at the University of British Columbia and is registered with the British Columbia Association of Clinical Counsellors.
Josslyn's practice is rooted in person-centred principles, which means that no matter your reason for seeking counselling, you will be met with an open, empathic, and non-judgmental counsellor. Committed to professional development, Josslyn has received advanced training in Accelerated Experiential Dynamic Psychotherapy (AEDP), an attachment-based, experiential treatment model ideally suited to address and treat relational trauma.
Josslyn has been honoured to work with adults, adolescents, and children around a variety of presenting concerns, including anxiety, depression, abuse, early childhood trauma, relationship challenges, body image concerns, self-harm, loss, and transitions.
Josslyn grew up on the North Shore of Kootenay lake and is delighted to have returned to the community in which she developed secure attachments with nature, family, friends, and herself.
You can contact Josslyn on her website at https://www.josslyngareau.com/
Alexis Phillips | Registered Clinical Counsellor, MA, RCC, SFTT
Alexis Phillips, M.A., R.C.C., S.F.T.T., is a Registered Clinical Counsellor and Supervising Focusing-Oriented therapist and trainer. Alexis holds a Master of Arts degree in Counselling Psychology from the University of British Columbia (2001). She provides individual counselling, supervision, consultation and community training. Alexis draws on interventions grounded in Focusing-Oriented Therapy, Play therapy, Cognitive Behaviour Therapy, and Expressive Therapy. Alexis is skilled in working with all developmental stages from young children through adolescence and adulthood.
Alexis specializes in working with complex trauma and has presented on this work at the 2014, 2011 and 2009 World Conferences on Focusing-Oriented Psychotherapies in New York. She was one of the instructors and clinical supervisors of the Aboriginal Focusing-Oriented Therapy and Complex Trauma Certificate Program (AFOTCT, Justice Institute of British Columbia and Focusing Institute, New York). Alexis is currently teaching Focusing Oriented Therapy and Complex Trauma Certificate Programs for Focusing Study Group M, (Osaka, Japan) and for Nanjia Culture Communications Ltd. (Shanghai, China). Her research on trauma recovery has been published in the Journal of Counselling & Development.
As a Focusing Oriented Therapist and Trainer I am privileged to witness the tremendous healing potential of the individuals I work with. We have the potential to survive and even thrive in the face of adversity. Focusing is a body-oriented psychotherapy and an invaluable tool for healing, particularly complex trauma.
You can contact Alexis via phone at 250.509.0368 or email: alexandralianephillips@gmail.com
Cottonwood Creek Wellness was started by like minded practitioners who wanted a natural setting in which they could provide professional counselling and natural health services for clients.
Cottonwood Wellness therapists recognize the whole person – mind, body, and spirit. The array of therapies that we use focus on the inherent wisdom of the mind and body, which directly impact one's physical and spiritual health. Because our mission is to promote holistic wellness, we actively collaborate with other professionals to ensure that clients have the resources needed to pursue optimal wellbeing.

The practice includes psychologists, licensed registered counsellors and clinical social workers, and a licensed certified Doctor of Chinese Medicine.
For your Mind, Body and Soul
Catherine Williams |MSW, RCSW Registered Clinical Social Worker
Catherine is the enthusiastic founder of Cottonwood Creek Wellness. With over twenty years of experience as a therapist with Child and Youth Mental Health, she is very knowledgeable and skilled in assessing and treating all forms of anxiety. Catherine is well reputed in the professional community for her indepth attachment work with families. She works with people of all ages.
Catherine also provides clinical supervision and is a speaker/trainer.
You can contact Catherine via phone at 250.352.0122 or at her website http://www.catherinewilliams.ca
2124 Ymir Road, Nelson BC, V1L 6Y9
Monday to Friday 8AM-5PM
Saturday 9AM-5PM
Closed on Sunday
Book an appointment today!
Catherine Williams 250.352.0122 therapy@catherinewilliams.ca
Brooke Mandseth 250.505.4391 info@groundedtherapy.com
Josslyn Gareau (250) 505-6659 counselling@josslyngareau.com
Michelle Binnie 250-354-3497 heartstone.counselling@gmail.com
Alexis Phillips 250.509.0368 alexandralianephillips@gmail.com
Natalie Fleury 250.354.2761 kiyoi.holistic@gmail.com
Todd Solarik 250.505.3205 toddsolarik@gmail.com
Dr Keri Flesaker 250.505.5873 keri.flesaker@gmail.com
Alix Brown 250.509.0366 alixlbrown@outlook.com
Jesse Evans 250.777.7525 jesseevanscounselling@gmail.com
Chinese Medicine
Natalie is a skilled Doctor of Chinese Medicine, who can offer and array of treatments.
Traditional Chinese medicine (TCM), offers a perspective on the nature of illness and health that is uniquely different from, and is complementary to Western Medicine. In TCM, human beings are deeply connected with all the phenomena of nature; formed from, and nourished by natures' essential elements, influenced by its rhythms and subject to its laws of growth and change. Health can be defined as a harmonious relationship between ones' own internal condition and ones' external environment; there must be a balance between ones' body/mind/spirit and ones' relationship with nature.
Brooke Mandseth | Registered Psychologist
Brooke is a Registered Psychologist with the College of Psychologists of British Columbia and the College of Alberta Psychologists. She has been in private practice for the past 10 years and specializes in somatic, attachment-based, experiential forms of psychotherapy that work to improve the connection between mind, body, and emotions through the use of mindfulness. Brooke is certified Hakomi therapist and is currently completing advanced training in Somatic Experiencing, a biophysiological approach to working with trauma in individuals.
Brooke works with adults, teens and couples in a variety of areas and focuses on a holistic approach to wellbeing. She wholeheartedly dedicates herself to lifelong learning, is an enthusiastic mother of two, and has been gratefully partnered up with the same man for 20 years.
You can contact Brooke on her website at http://www.groundedtherapy.com

Professional Counselling Services
We have a number of very experienced Master's level or higher, therapists who can offer an array of skills to help your specific counselling needs. This inculdes registerered psychologists, a registered clinical social worker and registered clinical counsellors,.
We focus on holistic healing using a vast array of techiques such as CBT, Somatic Therapy
Some of the specific conditions our therapists work on include,
-Anxiety
•Trauma and PTSD
•Strengthening Relationships & Attachment
•Depression and Post-Partum Depression
•Stress Management
•Grief and Loss
•Medical and Health Concerns
•Panic attacks and Phobias
•Parenting and Family Issues
•Work and Career Issues
Alix Brown | Registered Clinical Counsellor
Alix has been working full time in the mental health field throughout the West Kootenays since 2013, and supports people facing a wide range of concerns. Her approach is empathic, collaborative, and evidence-based. She seeks to create a safe and supportive environment, and has sincere respect for each client's lived experience and innate wisdom. She finds great fulfillment in helping clients move from coping with symptoms to healing the underlying feelings that caused the symptoms in the first place.
Alix is a member of the BC Association of Clinical Counsellors as a Registered Clinical Counsellor (RCC). She is committed to her evolution as a therapist and is involved in ongoing professional development and consultation. She practices primarily from an emotion-focused therapy (EFT) orientation, integrating interventions from cognitive behavioural therapy (CBT), dialectical behavioural therapy (DBT), emotion-focused family therapy (EFFT), and attachment theory in order to best meet clients' unique needs.
Alix can be reached by email at alixlbrown@outlook.com or by phone at 250-509-0366
Jesse Evans | Registered Clinical Counsellor
Jesse is a person-centered counsellor and specializes in working with loss & grief, anxiety, depression, trauma and relationship issues (including sexuality). Jesse provides space for clients to explore what feels present for them and trusts in a person's capacity to grow when feeling heard, valued and accepted.
Jesse has an MA in Counselling from the University of East Anglia (UK). He is a Registered Clinical Counsellor (BCACC) and is also a member of the British Association for Counselling & Psychotherapy. Jesse has been practicing as a counsellor since 2008 in a range of settings (academic, community services, non-profit, private practice etc.).
Jesse was born and raised in England and moved to BC 20 years ago. He now lives in the Kootenay's with his wife and 2 children.
You can contact Jesse by phone at 250 777 7525 or through his email: jesseevanscounselling@gmail.com
Website: https://www.jesseevanscounselling.ca
Certified Acupuncturist
Acupuncturists (R.Ac's) are skilled health care professionals who apply the theories of Traditional Chinese Medicine in the form of Acupuncture. They care for patients by evaluating and treating pain and illness and in maintaining health and wellness. Acupuncturists have specialized expertise in using traditional methods of assessment and use both traditional and advanced technology in their treatments. They are educated to treat in all age groups from infants to the elderly. Within the framework of Traditional Chinese Medicine (TCM), they are educated to treat a wide range of health conditions and in the areas of pediatrics, gerontology, gynaecology, addictions, sports injury and pain management, mental health, oncology, dermatology and cosmetology.
Acupuncturists are regulated under The Health Professions Act 2010 and the Acupuncturist Regulations in this province.
Keri Flesaker |Registered Psychologist, BA, Ph.D., R. Psych
I believe that human beings possess an incredible ability to grow and change, especially when they receive support and guidance. I take a strengths-based approach to counselling, which involves sensitively listening to people's stories for the hope, possibilities, and resiliency which coexist alongside despair, pain, and darkness in life.
To do this, I integrate strategies from Cognitive Behavioral, Experiential, Mindfulness-based, Solution-focused, and Hypnotic approaches, depending on the person's interests and concerns. I also bring genuine caring, warmth, and humour to connect with people and create a safe, comfortable therapeutic relationship.


While I work with a broad range of client concerns, I have a special interest in chronic pain, depression, anxiety, and Post Traumatic Stress Disorder (PTSD). I am trained in the use of Prolonged Exposure Therapy, a highly-effective, evidence-based treatment for PTSD.


Often people feel scared to book their first session. Sometimes, they are surprised to find therapy can be helpful and even a little fun! It takes courage to step-out, seek help, and invest in yourself. I would be so pleased to be part of this journey with you.
You can contact Dr. Keri Flesaker via phone at (250) 505-5873 or email: keri.flesaker@gmail.com